<! content start> AEK - Alien Excursion Kit - Poser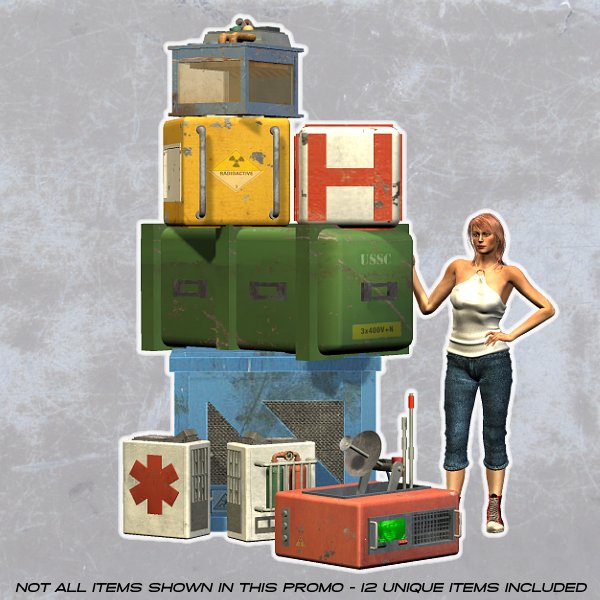 Created by: MrSparky
File Size: 6.4mb
Format: Poser

The AEK [Alien Excursion Kit] contains a set of Sci-Fi Boxes, Crates, and Accessories... almost everything you need to wander around strange new worlds, say hi to new life, and exploit new civilizations. The list below shows the 12 models included in this pack.

1 Blue Box for holding things & 1 Com Box
1 Drill with moving parts & 1 Fuelpod.
1 Portable Generator & 1 Set of lights.
1 H-Box & 1 Medbox with oxy and nitro cylinders
1 Rocket Box & 1 Slug box
1 Oxygen Generator & 1 Yellow GearBox
Razor Sci-Fi Buggy - Poser

All of the models have fine modelled details, such as dials, gauges and screens for closeup shots.

Plus each model comes with a MY_MAP`s MAT pose, an easy to use system which allows you to easily make your own textures.


This is the Poser Version


<!- bundle code-> Additional Product Images:





Related Products:


Licencing Terms:


Standard store licence. A copy can be found here.

<! content stop>