<! content start> Cogs N Gears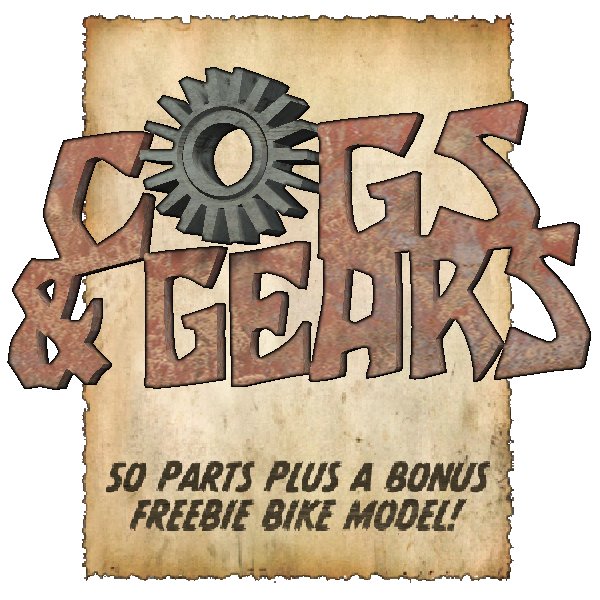 Created by: MrSparky
File Size: 7.34mb
Format: Poser

This product contains 50 assorted cogs and gears in 2 formats. It's been designed for use as a way of quickly adding cogs and gears to your scenes, or as a source of meshes for your modelling projects.

The first format is for Poser/Studio [.PP2 props]. These load with one of 5 starter textures at 1024x1024. All models load at human figure size to make rescaling and movement easier for you.

Created by one of Kastaway's Perl mesh creating scripts, The 2nd format is native .OBJ. The meshes have single groups and zero material MTL's. Each model has been boxmapped to scale in UVMapper with normals saved and spilt vertexes. The OBJ's are presented this way as some modelling apps have issues with Poser exported OBJ's, especially Poser's method of group naming.

Also don't forget to download your free model the Cogbike (as shown in promo #2) as a thanks for taking a look. This demonstrates how this product can be used to make cool stuff. It's a standlone freebie and doesn't require the Cogs N Gears pack to use. This can be download from our freebie section.


This is the Poser Version
Additional Product Images:


Licencing Terms:


Standard store licence. A copy can be found here.

<! content stop>