<! content start> Crescent Construction Kit - Poser Only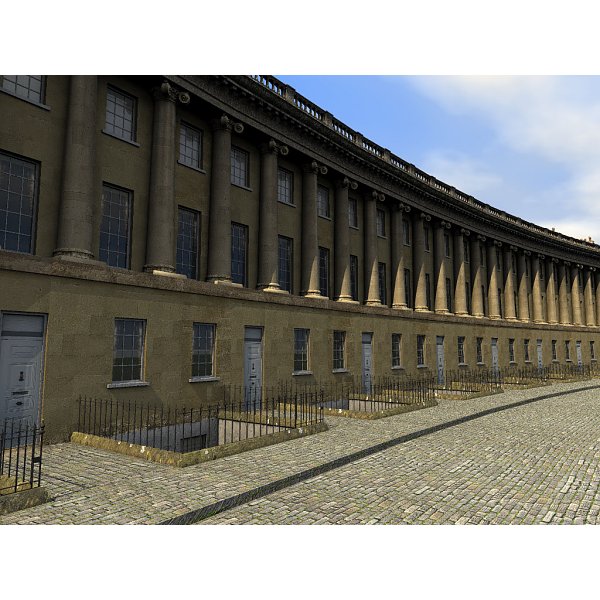 Created by: Dark Anvil
File Size: 65mb
Format: Poser

This model is a collection of large high-poly parts, which when combined, can form a street of crescent houses as seen in British towns such as Bath.

Because of the very large polycount (50mb meshes) and high resolution (6000x600px) maps. The set does not load "complete" like traditional poser models.

Instead it consists of 5 seperate highly detailed parts which need to be loaded, rotated and scaled to suit both your scene and your computers processing power. Poser users may also need to reduce the maps to 4096x4096 because of known issues with large textures and memory within in Poser.

In addition, as this product was created in Maya, there are some backfacing polygons which can affect useage in Daz studio and other apps. Therefore this product is only suitable for highly advanced Poser users with a very powerful computer system. So please ensure you have a suitable computer system and relevant skills before purchasing.

A Vue only version will avaliable seperately soon.


This is the Poser Version
Additional Product Images:
Other High Resolution Products:


Licencing Terms:


<! content stop>