<! content start> Dragon Fort - Poser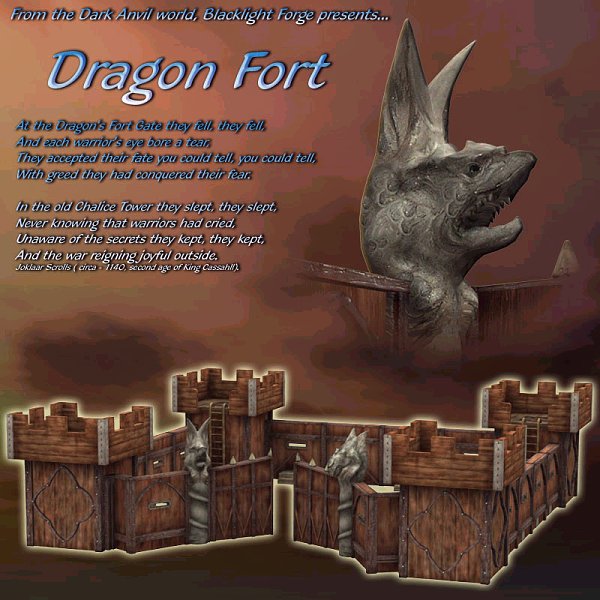 Created by: Dark Anvil
File Size: 10.5mb
Format: Poser

The Dragon Fort is a modular designed wood fort. The construction allows you to easily assemble different layouts. Making the fort modular also allows you to only load the parts you see, saving on valuable resources at render time.

For your convenience, there is a pre-assembled layout included.

The gates are separate objects, so you can load them independently and hinge them in any application.


This is the Poser Version
Additional Product Images:
Related Products:


Licencing Terms:


Dark Anvil licence. A copy can be found here.

<! content stop>