<! content start> Electron Racer - Poser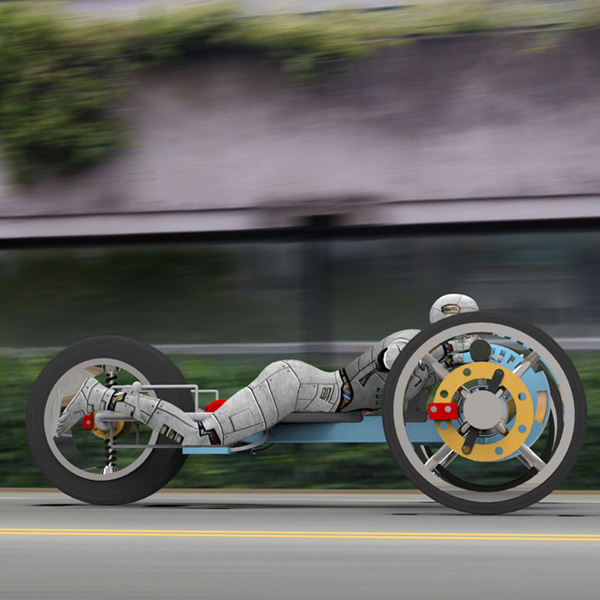 Created by: MrSparky and Vanishing Point
File Size: 2.11mb Approx
Format: Poser

In the near future there is no war, no poverty, as robots and self replicating devices produce everything that humanity needs. Even creating art and TV shows for humans to enjoy. While the state provides more than enough assistance for humans to be well feed, comfortable and even afford luxuries such as cruises, many humans still insist on the right to work.

As jobs have become so precious, with the machines doing 90% of the work, and humans so bored. The government, in conjunction with the media-bots, have created electron racing.

Up to 50 Humans race each other on these small silent electrical powered machines, reaching speeds of up to 150 miles an hour through city streets. The aim of the race is simple, the one remaining rider gets a job. Those who lose get dead.

So grab your chance to own a piece of the most popular show on Tri-D-TV! Complete with working and turning wheels, alternate highspeed tire textures and a starter Pose for M3. The model also comes mapped with a wide variety of material zones for maximum flexibility, for example replacing the fast loading maps with shaders.


This is the Poser Version
Additional Product Images:
Related Products:


Licencing Terms:


VP licence. A copy can be found here.

<! content stop>