Inspired by one of my little buddies favourite squeaky chew toy, heres a small fun cartoon spider.

Presented as a static Poser prop (.PP2 format) this 3d model contains 1 brightly coloured "pusedo-fur" texture set to get you started. To hide the hairpiece simply make that material invisible.

For some fun and freaky results, try replacing the leg and body fur with an app specific fur (or hair) shader.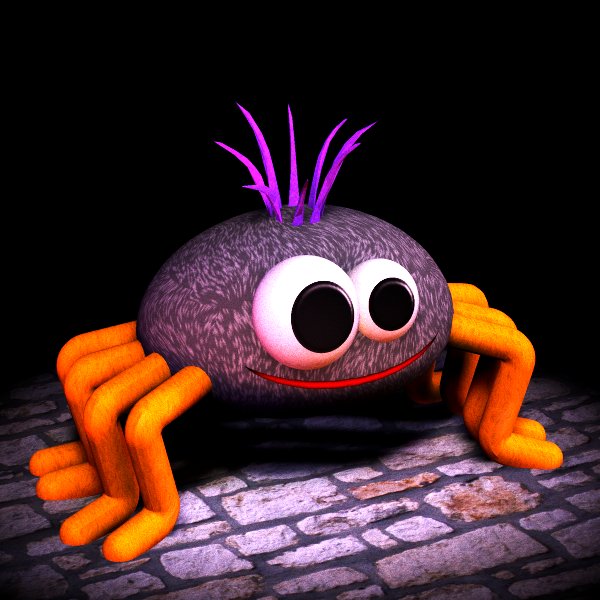 >> Download - 900K <<