<! content start> LoRida Trike - Poser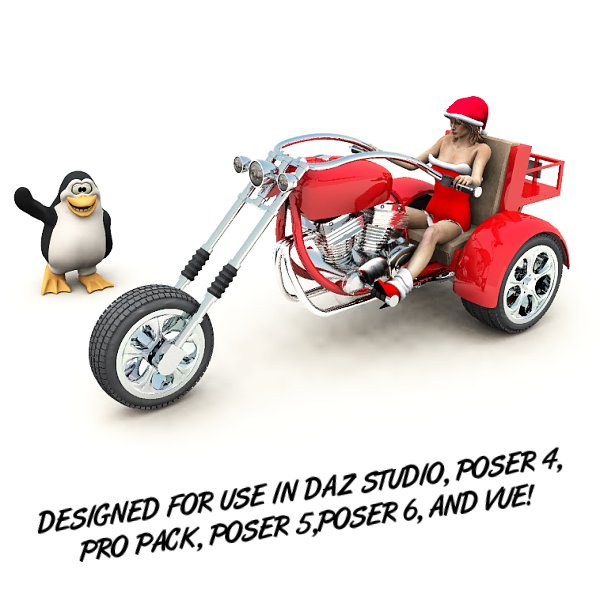 Created by: MrSparky
File Size: 5.57mb
Format: Poser

A fun three wheeled trike with a powerful twin head engine, comfy leather seat, and cage for carrying lots of goodies.

Steerable handlebars
All the wheels can rotate
ERC dials for the steering and wheels
Five texures for P4 and higher [works in studio, carrara and vue]
For Poser 6 and higher - five .MC6 Material files
A MY MAPS MAT pose - make your own textures!
For artists who like to use Poser models within Vue, theres full instructions on how to use the model and a link to Belgarth`s freebie Pearl_Essence_Metallic_Car_Paints for use in Vue 5 and higher.


This is the Poser Version
Additional Product Images:
Related Products:


Licencing Terms:


Standard store licence. A copy can be found here.

<! content stop>