<! content start> News




Combined 3D & Traditional Modelling - 2015

An expansion of the WitchyWoo House concept (using Carrara and Papakura to create paper templates) which in turn are used to create real models.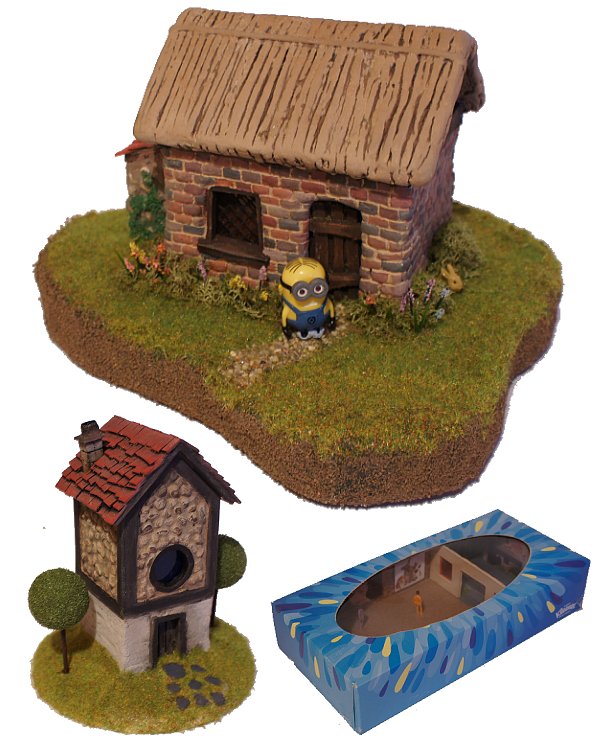 These models where created for a community workshop. As part of the workshop, a 12 page A4 booklet was also produced. This briefly covers 2D to 3D conversion as well as being packed with ideas and modelling tips. This booklet (in .PDF format) is now available in freestuff.






Furniture Making -2015

Inspired by an image found online, Carrara was used to create a design for a small coffee table. A table that, eventually, will have an N-Gauge train set inside it. The 3D model also featured the joints/rebates I thought might be required to build it.

Poser was used to render test images to show and discuss the concept with professional furniture makers/tutors at the local college. Where I was studying a part time Furniture Making course. Who using their outstanding skills, and the right tools (for example Domino machines), improved the concept, such as using better joints and thinning/tapering the legs.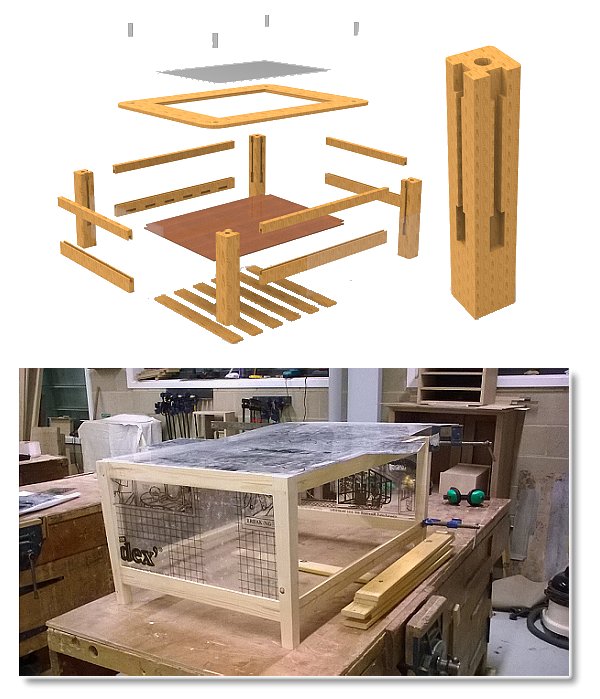 The mobile-phone photo above shows the progress of the table at college, when some time can be found a freebie Poser version of the table will be created.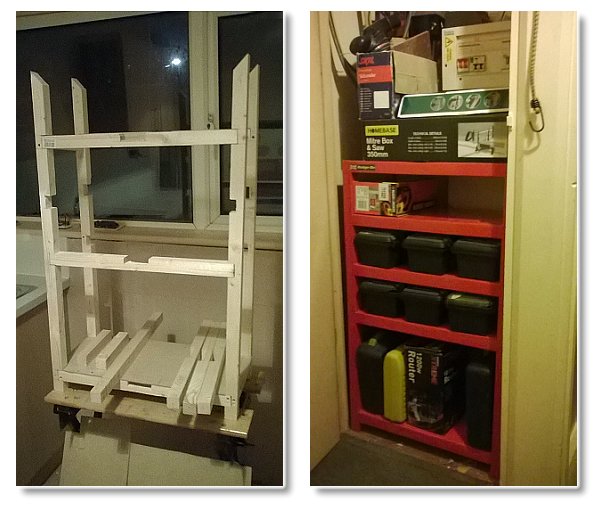 The Tool Stand is the first major solo attempt at making some furniture and while it's not great in parts, it serves it's purpose. Again a poser version of this will appear some time in the future, as well the next major carpentry project.







Light Signs - 2015

While not using 3d, vector graphics software is used to create templates and letter forms. A shop bought cat shape, discount/Pound-store materials and LEDs where added. To achieve diffusion on the pumpkin, bubble wrap under coloured plastic stationary folder was used.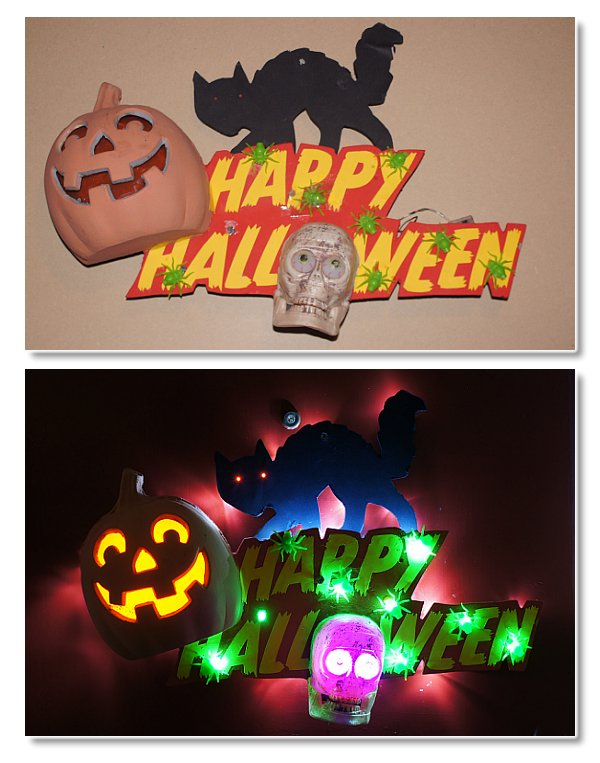 Photography - 2015

"Birds at Bosham" was submitted to and shown at two fundraising events - the Oxmarket Centre of Arts and Pallant House Gallery. Both events where held to raise money for Outside In.

An arts charity which aims to remove the barriers to those artists who may experience problems entering the mainstream art world through disability or social circumstance.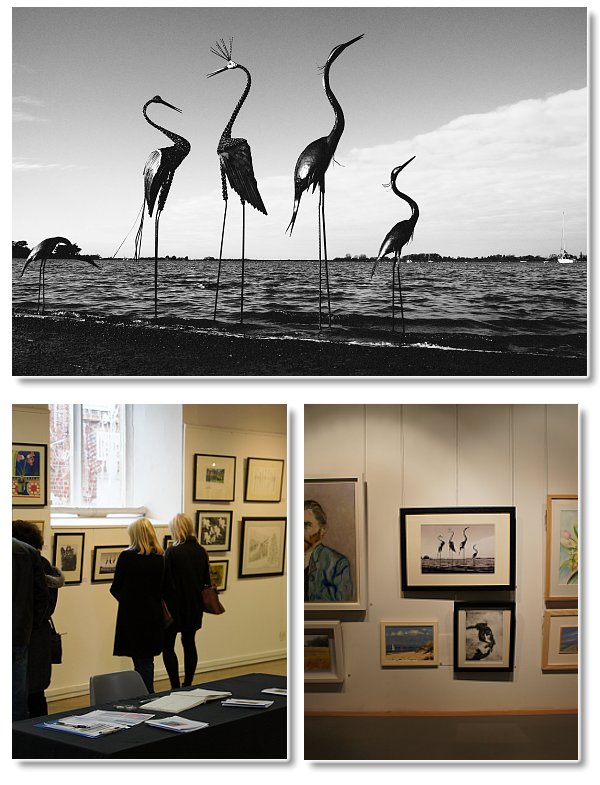 2014

Something happened this year, but b*gger can I remember what it was




Summer 2013

Despite feeding it the correct diet of nicotine and caffiene, sadly the Sparky had to go the menders. Unfortunately goverment cutbacks meant they couldn't afford 6 million, but did find 16p in the sofa, so they managed to rebuild him.

Unfortunately the glue has taken a little while to set and a couple of other things have happened. A career change to being a full time carer plus some corporate & cultural changes in the 3d world.

As a result there won't be a weekly freebie for the forseeable future. Instead freebies will be released roughly every 2-3 weeks. Plus, as a result of feedback from those wanting to support the work here and of other indie creators, a new range of collabrative products and artistic projects are starting to appear.

Put quite simply, I feel the more time spent working together. Either with other creators and good folks like yourself, this site can continue into the future. Which in turn will mean more freebies and more cool stuff for all artists.

However this isn't something that can be done alone, it needs your help. Buying is always nice :) but making a picture, mentioning the site on your blog or DA page can be just as great. Anything that spreads the word about indie creators and artists.




Spring 2013

A new year and some new bits for the site. Some fun toon freebies and housekeeping of the freebie pages. A new video page featuring the work of other artists and myself, updates to the Art Installations page, and a small 'cv' update to the about page.




Winter 2012

The British summer is now frozen over and thoughts turn to central heating and xmas. Which of course has to be done in the usual Sparky style, which means the totally silly Cracked Christmas Freebie giveaway. Plus the great news that my nearly everything for $10 sale is now permanant.




Summer 2012

The first Spitfire of the year has been sighted at our local airstrip, which means just one thing. It's a British Summertime, the long periods of alternating rain and hosepipe bans between the cold bits.

Bad weather, and some poorly family members, has meant less shows and less photos. Sadly this included Farnbrough Airshow, and a bit less time to make poser stuff. But theres still some new freebies and deals in store. Including the new P9 super sci-fi freebie.

You'll also see a slight change in pricing. While some stuff has gone up a bit, most stuff is now down to a new $1.99 starting point. Theres also loads of new Bundle Deals, which will save you a small fortune on content, including many of the existing infamous Mega Deals.

Plus theres a new Stock Photography Section. So heres your opportunity to get great pro-stock at affordable prices. Starting at $1.99 - Minimum ten images per PhotoPack. Some of which are being sold to try and help some great charities. Intially 20 Packs of aircraft photos, if enough people support this new venture, other types will be added later.




Spring 2012

It's a new year, so theres some new additions to the site. Artists Brandon Montoya, Chris Schell now have some portfolio pages. A few Vanishing Point products are now avaliable in store.

Plus, to beat the winter-blues, as ever theres some new fun stuff in the freebies section. Theres also the amazing new hairdressing product.


December 2011
With much saddness I have to report that on December 5th, Spot peacefully passed onto the great mousehunt in the sky

Her loyalty was absolute and she'll be greatly missed by all who loved her. After 17 years her departure has hit many of the folks behind this site really hard.

Thank you to everyone for their support.


November 2011

To say thanks to those folks for supporting the site, all dev time has been spent making freebies. Including the Scary Basement, Quantitative Easing Machine, ModAxe, Toon Boat, Invader Gir & Zim. and the Anaglyphic Background Prop. Plus the most recent one - Silly Riot Gear - and the forthcoming ModBot.

Some of you have noticed along with the obvious seasonal items, some of the things being created are very topical and even poltical in nature. Thats no mistake, it's about being reflective on the way most of us feel right now, but also being very silly because humour is the best way to beat the Dark Times.

But it's not something that one person can do alone, so if you can please support the site. If not, don't worry please enjoy the freebies in the spirit in which they are given and share the fun.




September - October 2011

Despite serving an average of 2-3GB a day in freebie downloads alone, plus constantly developing new freebies and concepts, the site was visted by the 5th Horseman (and his steed Dobin)

Who gave us the problem of simple economics, like many 3d artists this recession has hit everyone hard and sales had much pretty dried up. Combined with family members becoming ill, end result was not enough in the pot to cover the hosting, and the site was in real danger of curling up it's toes forever.

This site isn't just another a place that sells stuff, it's a personal passion to make stuff that makes people smile happy thats important. Therefore I started a Mega Sale and with the help of most sellers and the over whelming support of the 3d community the site was saved.

So a big big thank you to those folks who purchased stuff during the dark times. Plus a special thanks to Scott, the folks at Capitalise and France. Between you all, your help has saved the site for another year

Though it wasn't all bad, I created 2 new freebies (The death star and Haunted House) using a new approach which can create models from 2D images. Which can be found in the Freebies section. Plus helped the nice folks at DreamSlayer with a contest.

Oh and to that small minority of people who wanted this idea to kick the bucket, Mr Curly says go kiss my furry ginger ****!!




August 2011

4 photographic shoots where planned for this month.
Unfortunately only managed 2 due to bad weather.


Airborne (Eastborne airshow) this weekend (10th Aug)
W&D Steam Fair (11th Aug)
Shoreham airshow (20th)
Wings & Wheels (29th)


Also sponsored a contest for DreamSlayerArtworks. These images and some amazing photohop airbrushed cars by the Australian artist "Airimage" have been added to the gallery.




July 2011

This month has been manic!

On the photographic side, theres been the 1st two show of the summer season, South Airshow and Liverpool 100 Macula. Plus the W&G expo at SpacePort. Mostly shot using a new Sony a33 obtained with the help of the great folks at "Lets do business".

On the 3d side, the 10 for 10 sale has been very popular and added some new freebies. Including a sci-fi racing car, made mostly with meshes generated by Kastaway's scripting sytem. Plus the classic SE Vorg (For Batlab's Robat Cyber)

More importantly work on the new Ruined City II set has now started. This set will feature buildings and accessories in both clean and busted versions, and so far the set contains...


Advertising billboards in various stages of delay


Happy Nuclear Bombs


The Superloo - for both human and alien useage


Food Cart


Video Phone Box


Busted plane fuselage


Monorail subway train


Plus a collection of dity barrells with stuff like wood to keep your surviors warm, or a toxic green gunge spill to make them glow in the dark.


Theres also going to be a very wide range of buildings


WIPS of the set can be seen here. Plus you can see the input of the 3D community by visting the Daz commons forum.





June 2011

It might seem things are quiet this month, but I've been doing a lot of behind the scenes stuff. Mostly setting setting things up for the summer event photography, but I've not not forgotten all you poser fans.

The new combat force set is now on sale. As is the first commision piece for VP, a sci-fi aircraft.

WIPS for both models can be seen here.

Also don't forget the new product by Wayii and the new freebie by Thalek.








April- May 2011

A big hello to Wayii and her colourfull creations.

Some subtle but clever improvements to the site navigation.

Major enhancements to the galley, now with added guest gallerys. Work is still a bit ongoing there, but you can now see my "TV Commerical" courtesy of Gravitywell Productions. Plus theres a new WIP section in the gallery, so you can see what I'm currently working on.

Oh, and theres 3 new additions in the freebie section. A pakistani mansion, ziggarat and some seriously cracked up comedy eggs.








Spring 2011

The results for the winter/spring contest are now avaliable here.

A new section - Concepts and Tutorials - has been added to the site. This section contains some of the free tutorials and concepts that I've written to help other artists and also to explore new approaches and ideas.

With the support of artists who donated products/freebies, gave help and support. Plus some brilliant customers who donated beautifully, the Red Nose Day Donation Giveaway raised a total of £260.08 for Comic Relief, plus $50 for Mercy Corps. More details of this can be found here.







Winter 2010/Spring 2011

As you can see theres been some changes to the site. Not just the new fun design, but I've improved the menu and squished some bugs.

Theres also a new gallery and a new more reliable product search engine.

Plus I plan to run more contests this year, so theres a new page for that and to give it a good start theres a contest running now (Jan 2011) to win some cool gadgets.







Autumn 2010

I'd like to welcome doc000, and his highly original characters, to the site.







Summer 2010

Many thanks to Safeunderdark, Darth J and Scatha for creating some free textures and addons for the new ambulance model.







Spring 2010

The results of the contest to win a real helicopter are avaliable on the new contest page.

Digital Artist Magazine #06: April 22nd and 3d Artist April 29th [UK release dates] featured 5 free poserdirect models.

The story of how PoserDirect came into being was featured in the Winter/Spring issue of Splash! The magazine for commerical and residental customers of Hyde Martlet.

The magazine was sent out to over 17,000 households and businesses in the South and South East of England. Covering a region from London down to Cornwall. This is the first time that a Poser site has been featured in such a publication.







Winter 2009

For the BBC Childen in Need Appeal I decided to do something different.

So with the help of the following artists the GlassHoppa was created.

Bigh - testing.
Chris Cox - rigging.
Dim Reaper - promos.
Mr Sparky - main model & maps.
NeilV1 - DS mats and promos.
stefani21ga - servo droid and poses.
phoenixking - pose files.

..and Jamie (6) for the name!

From sales at various sites it raised around £93 for the appeal!

The model is still on sale and any money made from that will be donated to the appeal.







Autumn 2009

With the recent closures and changes to some of your favourite poser stores, I understand that now (more than ever) you wish to make sure where you buy from is safe.

So I've been working hard with other organisations to learn how to build a secure business that will be here for many years and offer you the best levels of service,

As well as support and training from BusinessLink, I joined the Federation of Small Businesses, the UK's leading organisation for small firms.

I'm also working closely with improbiz a business improvment consultancy, in conjunction with the University of Chichester's GraduateGo scheme.










<! content stop>