<! content start> Overlander - Poser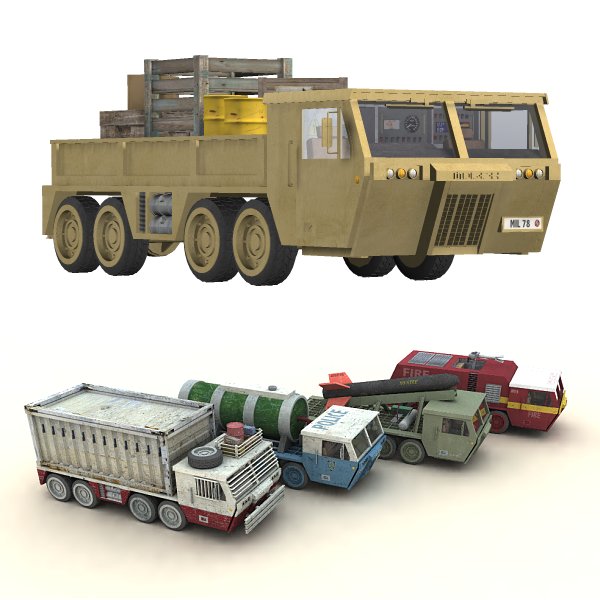 Owned by: Vanishing Point - Created by: MrSparky
File Size: 13.1mb Approx
Format: Poser

Inspired by real world military vehicles such as the classic British Stalwart and American HMMT - the Overlander, modular Sci-Fi Truck, comes complete with a wide variety of add on`s, details, texture sets and backs making this model spot on for your modern, near future and sci-fi scenes.

5 texture sets including Army, Desert, Cop, Fire and Wastelander

Backs include Cage, Container, Fire, Flatbed,

Rocket Launcher Zarg Tank

10 Accessories include Window Bars, Roof Rack

Freezer Exhaust Lightbar

Backs and Acessories have matching colour schemes

With all this detail you`d imagine it`s hard to use, well remember those snap together kits you had as a kid? This model is that easy! After loading the model and MAT pose, just use the ABC system...A - Accessorise - add some details, B - Backs - add a payload, C- Cargo - add some cargo.


This is the Poser Version
Additional Product Images:
Related Products:


Licencing Terms:


Standard store licence. A copy can be found here.

<! content stop>