<! content start> Rail with Ballast - Poser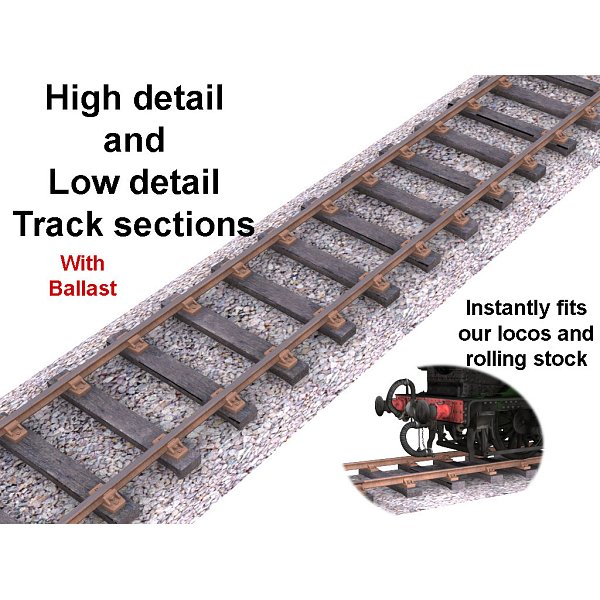 Created by: Dark Anvil
File Size: 8.45mb
Format: Poser

A selection of very highly detailed and very low detail track to build your own railway or railroad. The track is ready ballasted, and you can select double or single track versions. The track is scaled to fit our locomotive, rolling stock and trackside buildings. Just duplicate sections of track as needed.


This is the Poser Version
Additional Product Images:
Related Products:
Licencing Terms:
Dark Anvil licence. A copy can be found here.


<! content stop>