<! content start> Santas Rocket - Poser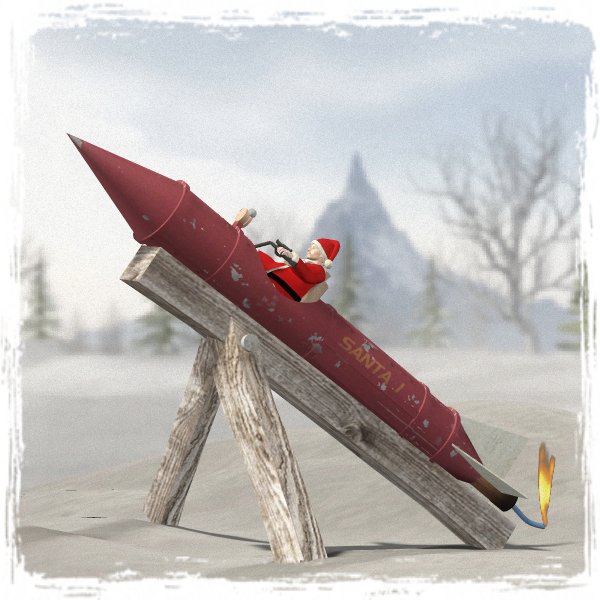 Created by: MrSparky
File Size: 1mb
Format: Poser

Give Santa the Right Stuff with his own rocket. Light the blue touchpaper and stand clear while Santa zooms into action. Carefully watching the forward mounted alarm clock, when the time is right, open just the lower doors to deliver your pressies on time and on target!

1 slightly rusty red rocket with fuse, clock, seat

Handlebars for steering, and opening doors

1 nailed together wooden launcher

2 poses Rocket on launcher

In flight rider pose

A MY MAPS MAT pose

While designed for Poser, there are also instructions on how to use the model in Carrera and Vue. Daz Studio users should be able to load the model without any problems as it uses P4 based materials and no dedicated shaders.


This is the Poser Version
Additional Product Images:
Related Products:
Licencing Terms:
Standard store licence. A copy can be found here.


<! content stop>