<! content start> T-68 Snub Nose - Poser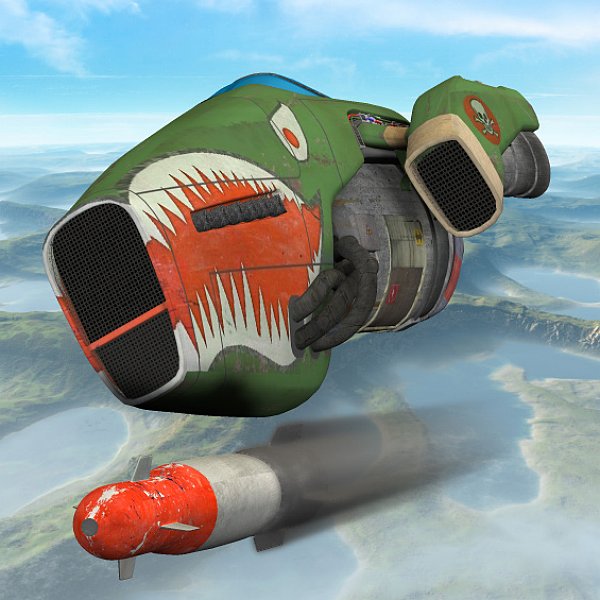 Created by: MrSparky
File Size: 5.72mb
Format: Poser

The T-68 (or the "Snub Nose" as it`s pilots affectionally called it) first saw service towards the end of the First Corporate Wars.

It is often said by historians that this ship reflects the Spitfire, in that it was partly instrumental in saving the United Corporations of Euromerica (UCA) from disaster. Designed by the Coola-Cola Research Division of the UCA (formerly known as France) the ship employed a hydro-oxygen scramjet that could function well in the ozone depleted atmosphere of this period.

1 Figure with opening canopy

5 texture sets with MAT poses

2 types of Bomb props

Left and Right mounted guns

Mount props for each texture set

This also gave the edge over the fighters used by the Asian Tigers which where powered by oil derived fuels. These fuels where in short supply, as much of the Middle Eastern oilfields where a radioactive desert after President Rice of The New Crusaders destroyed them after failing to seize them.

What little oil did remain was often used combined with Amazonian Bio-Fuel, which could result in the fuel pumps of a fighter becoming blocked. The pilots of the T-68 knew this and would often request the Hydro-Zeppelins used to drop-launch the T-68 to fly to maximum altitude above the rival fighters.


This is the Poser Version
Additional Product Images:
Related Products:


Licencing Terms:


Standard store licence. A copy can be found here.

<! content stop>