<! content start> Self Service Checkout - Poser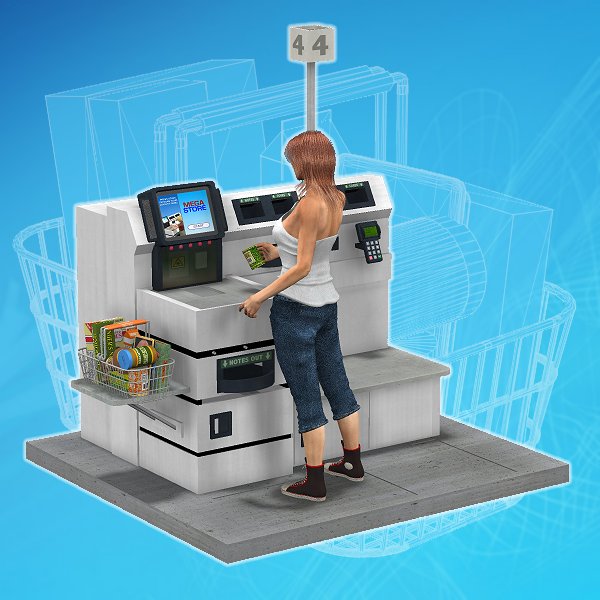 Created by: MrSparky
File Size: 4.8mb
Format: Poser

This model is an accurate representation of a Self Service Checkout (SSC`s), a machine now found in many supermarkets and includes a scanner, card, receipt and cash slots, plus a CHIP and PIN reader. While this a highly realistic model, it also comes with some extra incredibly silly and fun anti-theft features for use in comedy scenes.

Bonce Bosher

Trap Door

Trolley Stinger

Kneecap Knobbler

Also included in the product are 12 other objects: A wire shopping basket - rigged figure with working handles. Ten assorted items of shopping - props.

One `pile` of shopping - prop. Extra care has been taken on the textures and mapping, so the jaggies are minimized on closeup shots yet you don`t get oversized memory hogging maps. The video screen is a separate material so you can plugin a video texture for animations.


This is the Poser Version
Additional Product Images:
Related Products:


Licencing Terms:


Standard store licence. A copy can be found here.

<! content stop>