<! content start> SupaLifter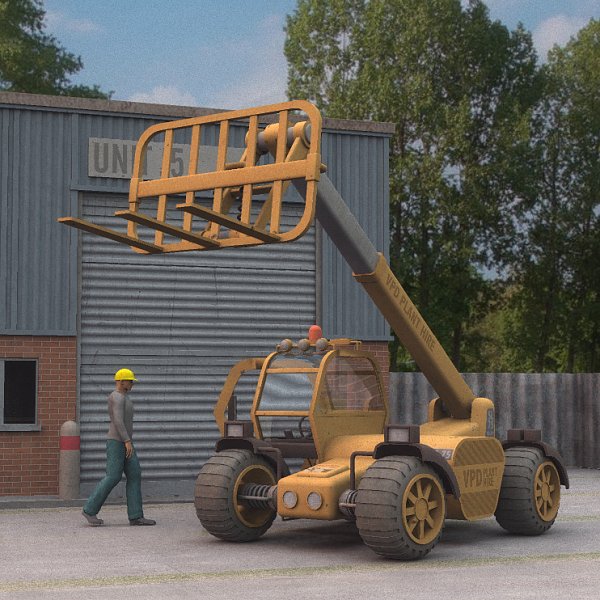 Created by: MrSparky and Vanishing Point
File Size: 3.5mb Approx
Format: Poser

Commonly used in farms and building sites, a Telescopic Forklift Truck (also called a telescopic handler or telehandler) is a vehicle akin to a forklift with the added bonus of a crane like boom.

Inspired by real world vehicles, with a hint of near feature design, this model will suit your modern everyday and sci-fi scenes. Along with a texture set typical of those seen on construction sites this model has a highly detailed drivers cab and many working features including:
Working Forks & Arms
Extendable Boom
Rasing/Lowing Main Arm
Opening Door (opens to rear for driver safety)

Plus a unique puesdo-suspension system which allows you to simulate steering or the position of the wheels on rough ground, yet the wheels can still rotate.

Templates are also included if you wish to make your own colour schemes.


This is the Poser Version

Or if you're looking for an amazing deal...

Get the entire store for $5 - Closing Down Sale



Additional Product Images:
Related Products:


Licencing Terms:


Standard store licence. A copy can be found here.

<! content stop>