<! content start> Toon WarPlane - Poser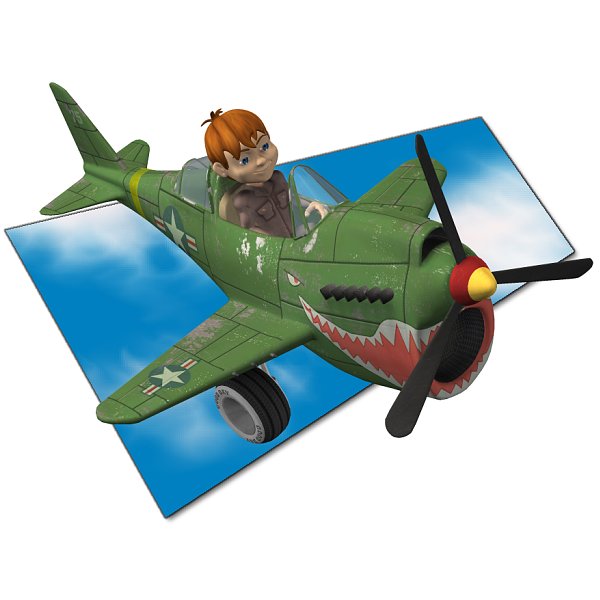 Created by: MrSparky
File Size: 4.10mb
Format: Poser

From the warped mind of Sparkyworld comes the Toon WarPlane. Based on 1970`s War comics and `deformer` plastic models.This is a fast loading easy to use model with moveable wheels and propeller.

It is easily scaled to fitmost toon figures such as Dennis, Staci, Scarebear or UG! Designed for those `not so accurate` historical scenes, this model features textures based on real world military aircraft of the 2nd World war.

1 Warhawk texture set with sharks mouth

1 Spitfire texture set- also makes a nice Hurricane

2 Me109s texture set One with Swastika and one without

1 Zero texture

Basic pilot pose for Dennis

Plain colour MAT pose where you may need solid colours plus templates

As with all Sparkyworld products this model will also work in other apps such as Daz Studio or Carrara.


This is the Poser Version
Additional Product Images:
Related Products:


Licencing Terms:


Standard store licence. A copy can be found here.

<! content stop>