<! content start> The Princess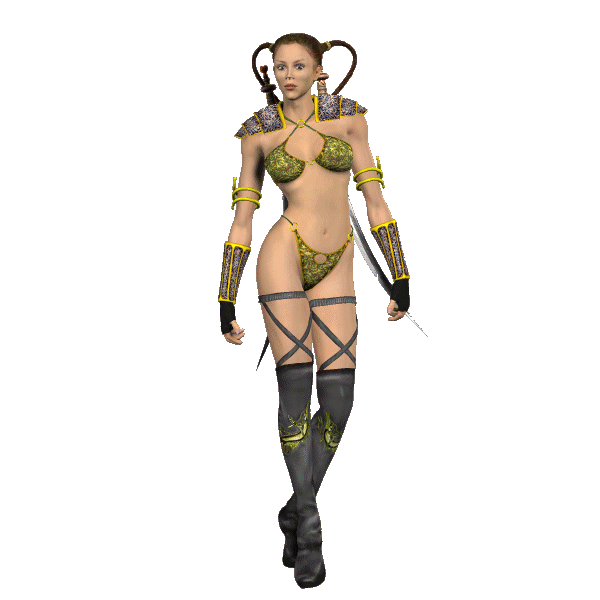 Created by: Dark Anvil
File Size: 7.99mb
Format: Poser

This conforming clothing set includes a fantasy style bikini top and bottom, arm bands, shoulder armour, gloves and boots with leather straps.

This product also features a poseable Conforming Hair figure, and High Resolution body and head maps for the Heroine figure. Plus 2 parented prop swords.

This clothing requires the FREE Heroine Base figure avaliable on the Dark Anvil website.



This is the Poser Version
Additional Product Images:
Related Products:
Licencing Terms:
Dark Anvil licence. A copy can be found here.


<! content stop>