<! content start>



Castle Walls
Here's another freebie thats escaped from the dark recesses of my hard drive.
This time the "Proof of Concept" Set for a product.

The original idea behind this one was a script (written in Perl By Kastaway) would create a series of prop walls, arches, columns and roofs. The really clever part was that the script would create meshes where each part had a random and unique pattern of modelled rocks or bricks.

The second design aspect is each prop only has 2 material zones [walls/rock] or [mortar/brick], which reduces system load and allows the artist to easily apply high or low resolution textures (lo-res supplied). Which also (as shown in image 2 below) gives the artist the abilty to make very quick changes.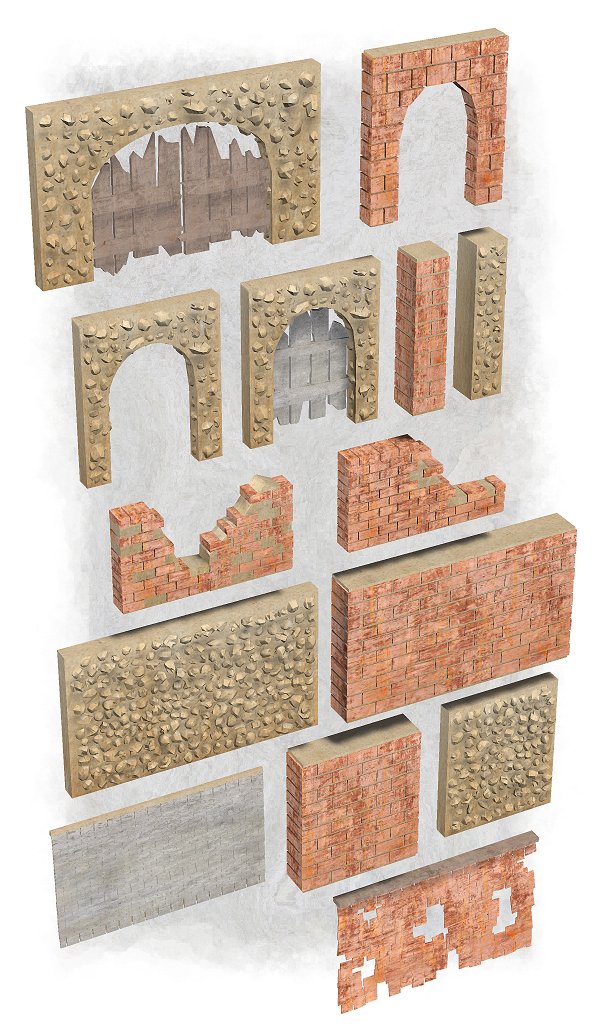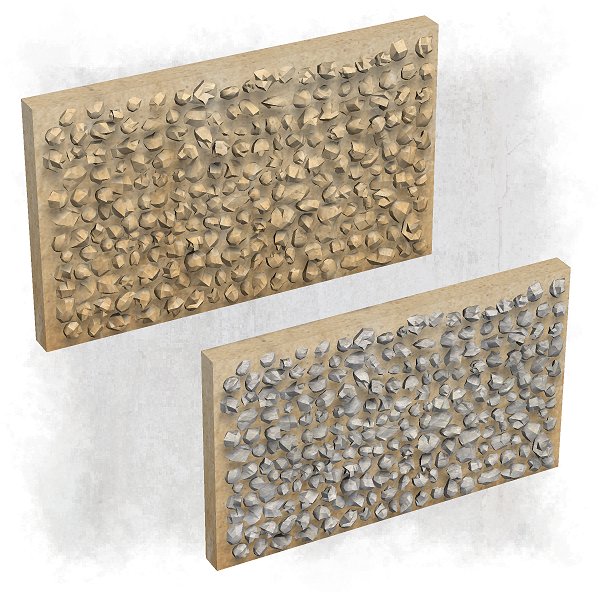 >> Download 3.2mb <<






<! content stop>