<! content start>



Super [Seasonal] SteamPunk Shooter
For well over 10 years the professional idiot behind Sparkyworld & PoserDirect has had an tradition of giving out a free 3D goodie around the xmas period. So despite a slight delay caused by a Christmas Lurgie, here's the 2017/2018 freebie.



Rendered with app specific shaders


This year it's the Super Seasonal SteamPunk Shooter, a classic steampunk style gun, but with a seasonal twist. Instead of nasty old bullets that cause leakage of the red stuff, or bright green if you're from Mars or Bognor, this one fires custard pies and snowballs.

Along with a highly detailed mesh (grouped .OBJ for those who like animating such things - not rigged for poser/studio) this model comes with 'starter' textures. Plus there's a little homage to the classic Airfix kits we got as pressies in the 70's in the form of a "user manual".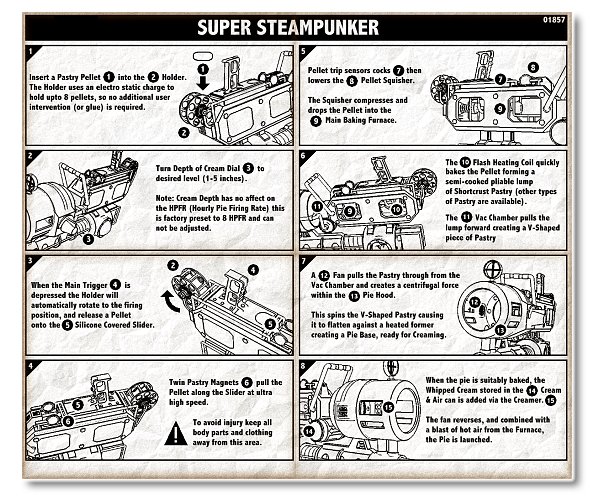 Please Note: while the model is described as being seasonal, it does actually work rather well as a standard steampunk weapon. Especially as the candle and flame materials (designed for browning the pie) can easily be made invisible.

Rendered in Poser (shows the included textures)



>> Download 4.2mb <<






<! content stop>