Want more freebies? Scroll on down and use the menu.

Want some extra ultra cool exclusive freebies? Tickle your mouse
here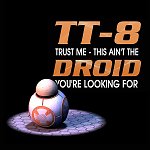 TT-8

Are you a wannabe dictator? Do you want to have more time for the fun stuff in life?

Then outsource your evilness with your own despotic droid. Created by SparkyTron Industries, this sphere of sleaze comes with loads of useful features, including...

[Discover more & download]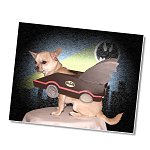 BugMobile

Budge over Batbloke.. shift over SpideyGuy... theres a new SuperHero in town ..Well his car!

Yep thats right inspired by the 60's TV series Batman, here's the worlds 1st BatMobile for Chihuahuas. Avaliable as a real world model (Card) and a 3d computer model (Poser/OBJ)

[1.44mb - Click For Download Page]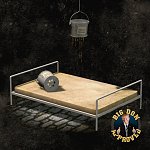 Sparkys Shower System

It's hard work being an international jetsetter, so keep yourself germ free and happy with this handy set of bucket (with holes) and bed.

Please note you'll need to supply your own tissues and liquids.

[969k - Click For Download Page]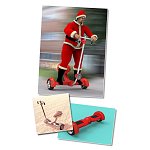 Sparkys Seasonal Sci-Fi Freebie

The slightly delayed 2016 Christmas/New Year Freebie, the Santa Scooter.

It's not just for xmas either, this model is suitable for all year round use and comes with a seperate hoverboard version.

[1.21mb - Click For Download Page]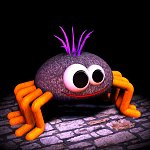 Toon Spider

This one climbed up a water spout and refused to come out until he'd had his mince pies, but despite the wait, he's still great fun for your toon scenes.

[900k - Click For Download Page]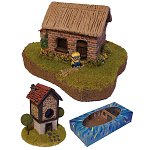 Modelling Handbook

A 12 Page A4 booklet created for a Art Gallery workshop. This briefly covers 3D to 2D conversion as well as featuring loads of ideas and traditional modelling tips.

[2.50mb - Click For Download Page]

Kitchen Stuff

A perfect side dish for the Sallys's Kitchen Set, heres a toaster, sandwich toaster and foodmixer.

Served up in poser prop format and while the Set isn't required for this freebie, it'll make your goodies taste much more sweeter....

[1.52mb - Click For Download Page]



Forum ToolKit

It's darn hard work being a professional forumite, so to make sure those uneducated plebs recognise your greatness I've created some new hardware to help you.

[2.20mb - Click For Download Page]



Police Surveillance Tower

State spying?
Public Protection?
A quiet place to eat doughnuts?

You decide with this model inspired by the towers seen in New York and other US cities.

[1.65mb - Click For Download Page]

Updated - Now a fully working figure!

SteamPunk StageCoach

An amazingly detailed steampunk poser model with a cool twist! This one is inspired by a fully working replica of Richard Trevthick's 1803 London Steam Carriage, as displayed at the Goodwood...

[1.95mb - Click For Download Page]

SteamPunk Computer - Red Tape Generator

A highly detailed model of a steampunk computer with easily edited labels that turn it into a Fun Red Tape Generator. Comes in 5 parts... One large computer and 4 seperate units.

[3.69mb - Click For Download Page]

Factory Unit

A small factory unit as found on most industrial estates. Has opening/closing small front door, working roller-door show/hide poses for the footpath area, and easily changeable signage.

Vehicles and bloke not included.

[2.67mb - Click For Download Page]

Toon Train

My biggest ever freebie release to date is a complete toon train set with a train, rolling stock and a massive variety of accessories.

In fact just over 30 parts, so this model has it's own unique page, where you can see everything in the set and download it.

[11.2mb - Download page]

.: 3D Freebie Menu :.




<! content stop>