<! content start> Sparky`s SF Set - Poser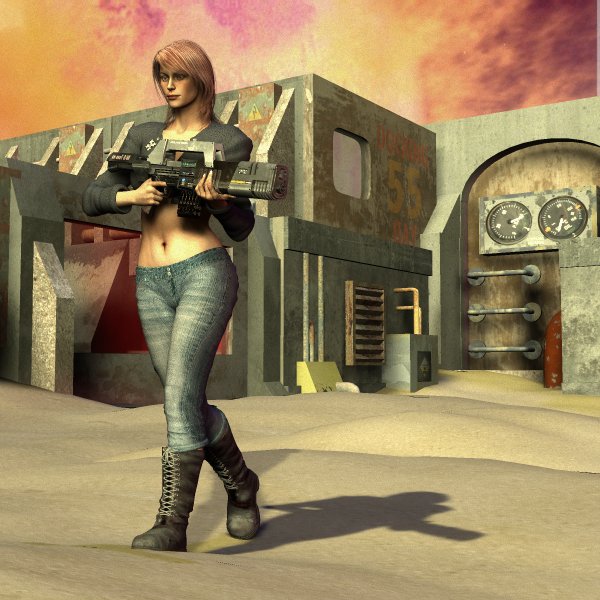 Created by: MrSparky
File Size: 19.1mb
Format: Poser

A massive set of assorted sci-fi styled props, containing 49 models and 68 texture variations (not all models have variations). These models have a Low to Medium polycount, many feature modelled gribbles such as pipes or dangerous looking alien control boxes.

The majority of the models are also "Double Sided". Simply rotate the model around to get different textures or details. On many models extra effort has been taken with the glass mapping and texturing. Just change the opacity level to give the apperance of closed or damaged windows.

49 models

68 texture variations

Modelled details for better depth in renders

Many are double sided models making 2 models in 1!

Med-Res Textures

Amazing value

The textures included are all at 1024x1024. A seperate FREE download of hi-res 2048x2048 (25mb approx) maps is also avaliable. Details of how to download this can be found in the readme file.

The readme also contains various useful hints and tips to help you get the best from this product. To see all the props download the .PDF guide from http://www.sparkyworld.co.uk/3d9own.htm (1.38mb) - this also contains a free sample model from this pack.


This is the Poser Version
Additional Product Images:
Related Products:


Licencing Terms:


Standard store licence. A copy can be found here.

<! content stop>