<! content start> StarTug - Poser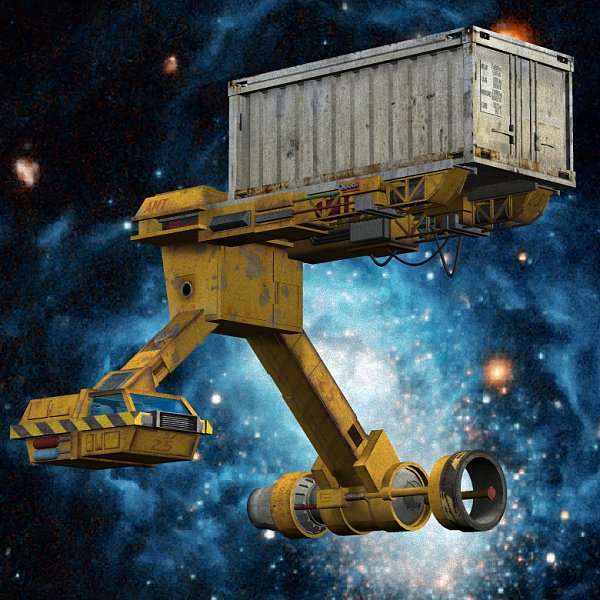 Created by: MrSparky
File Size: 5mb
Format: Poser

This model accurately represents the ships used by the Terran Haulage Corporation in the mid 25th century. Based in mid earth orbit, the StarTugs would transfer the payloads from the Earth Launchers to the Martian Colony Transports.

1 StarTug figure

1 set of dirty yellow textures with MAT pose

1 MY_MAPS MAT Pose

1 Container prop parented to the StarTug

Highly detailed cockpit

Perfect for all sci-fi scenes

Scaled to Mike 3, this poser figure has many modelled features including: dangling wires, broken panels and a, and comes with a distressed mechanical yellow texture set.


This is the Poser Version
Additional Product Images:
Related Products:


Licencing Terms:


Standard store licence. A copy can be found here.

<! content stop>