<! content start>



Thank You!
Gratis!, Mucho Gracho!, Cheers Me Dears!

Yep thats right I'm talking to you here. As an Extra Big Huggy Thanks to all those amazingly nice folks who support small artists, I've decided to make you a new series of extra exclusive goodies. The 1st of which is shown below.

These unique zero priced items are now avaliable instantly with every purchase here (these links are in the automatic download email) here. For stuff bought at other stores, just send me an email or site IM.

These are also totally free to anyone who helps. For example talking about the site, freebies or products in forums, on blogs & social media or magazines, posting a gallery image at art sites and mentioning the source or artist. Just let me know what you've done and I'll send you a download link.

Oh yea, incase I forgot thanks!:)




Invicta SteamPunk Helicopter

Jam packed with loads of cool stuff (as shown below) making it perfect for your steam punk scenes. Plus, as it's been rigged by the masters of ERC at Vanishing Point, it has all of this stuff...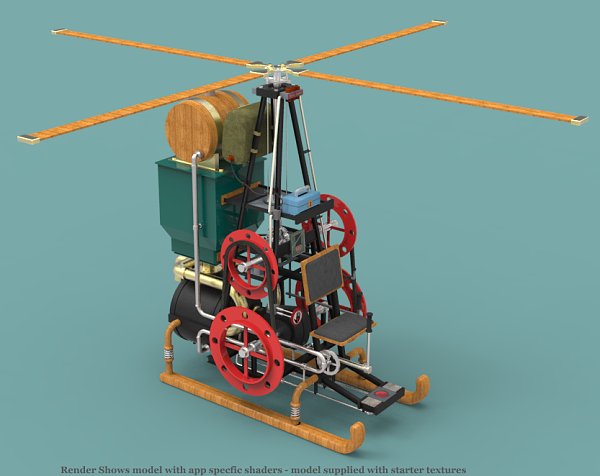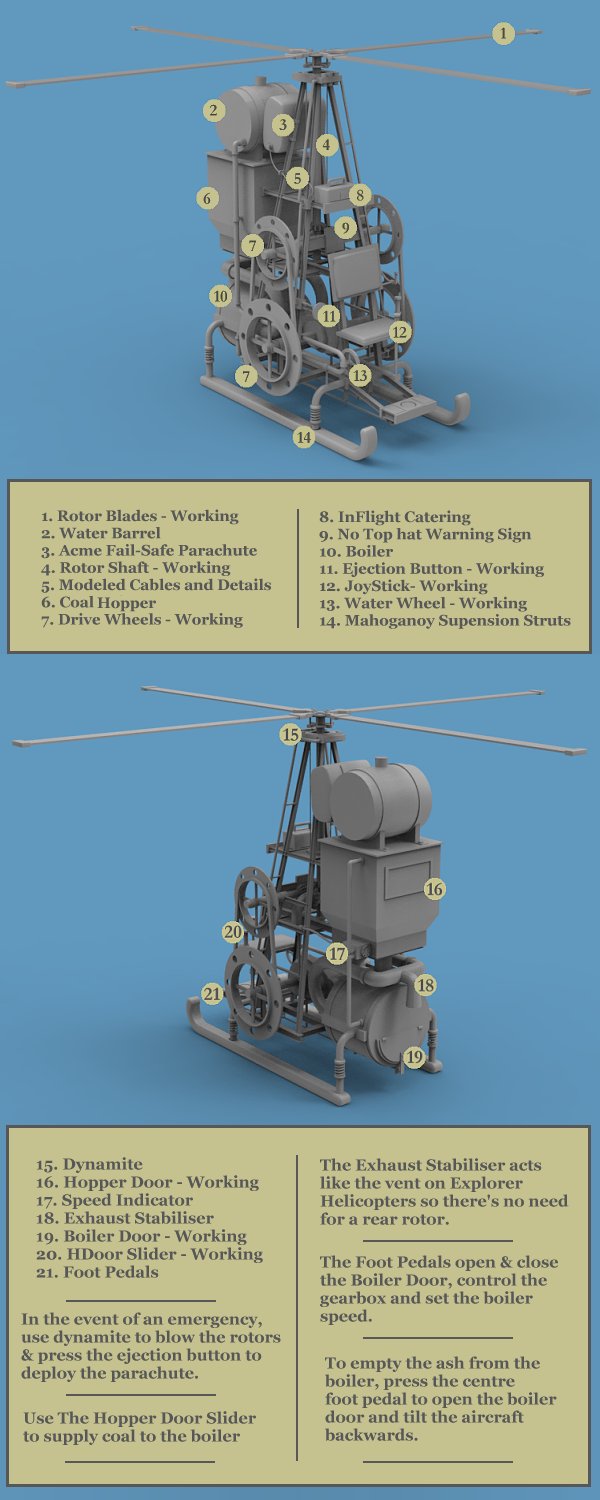 ...and also these cool working features as well...


Top blades can rotate (ERC dial on the BODY).
Side wheels can rotate, controlled by a Rotate Blades ERC dial.



Top blades can flex up and down (ERC dial on the BODY).
Blade blur prop included for in-flight scenes.
Hide/show pose include to show the blade blur prop.
Blade blur prop is also controlled by the Rotate Blades ERC dial.



Joystick can move front-back and side-to-side.
Hopper door in the rear can open and close (ERC dial on the BODY).
Engine door in the rear can open and close (ERC dial on the BODY).
Eject button can move forward and back.
Hopper Slider can move forward and back to open the hopper door.



Koffin Dodger!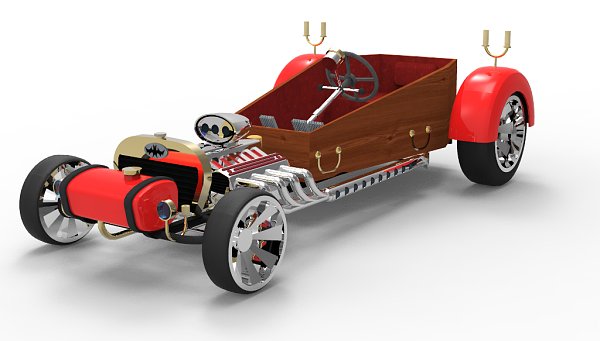 The Koffin Dodger is a fun car model inspired by 1960's and 1970's diecast toys like Matchbox and HotWheels. Scaled to M3 and perfect for a evenings ghoulish fun, the model contains details such as...


Magical wind proof candle lights, candlebra at rear and magnifying lenses at front.


Detailed V8 engine -as in contains the motion lotion of 8 Vampires hence the red glow. With Super Shiny exhausts, yellow air filter, battery, air intake and fan belt.


Velvet lined comfy Koffin with brass handles & speedo, leather steering wheel and foot pedals.

Presented as a poser prop (.PP2) - the OBJ has relevant wheel and body groups for any artists who like to rig and animate things.

Starter textures are included with the model. Including transmaps for the candle flames in Poser. However for best quality images, and to achieve the results shown in the sample image, all metal and shiny parts should be replaced with app specific shaders. The texture set

Plus the model has been carefully mapped with sensibly named material zones. This means you can easily change seperate parts such as the front fuel tank (which is a perfectly safe place on any vehicle!), number plate or mudguards.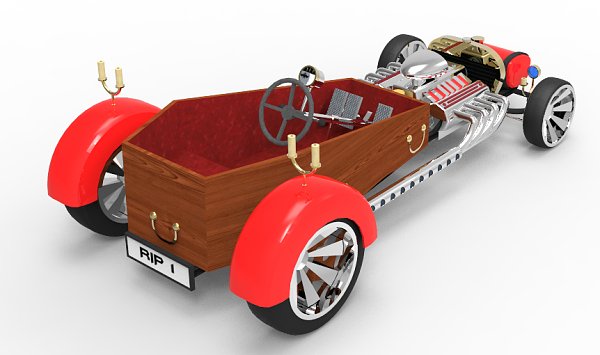 <! content stop>