<! content start> Witches Motorcycle - Poser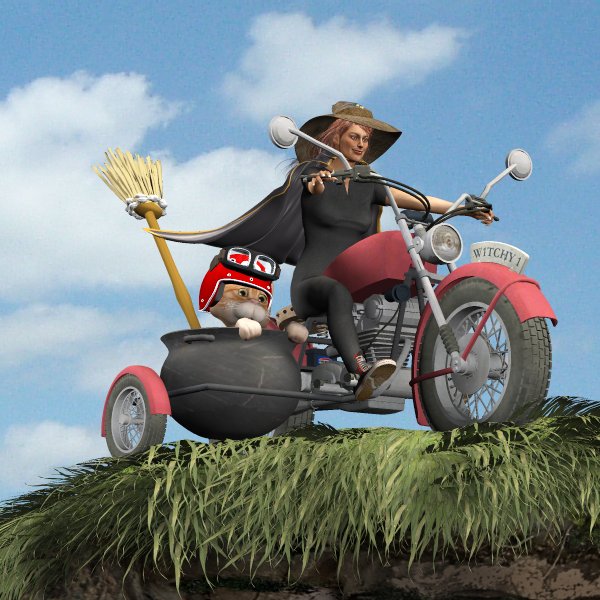 Created by: MrSparky
File Size: 3.87mb
Format: Poser

For your Witches, Wizards, Zombies, Warewolves and other creatures that go bump in the night, heres the Harley Potter 666.

A motorcycle model with cauldron sidecar allowing both you and your familiar to ride in perfect comfort.Perfect for traveling to the Monster Mash, the model comes packed with stacks of details including A 400 CC (Cubic Centipedes) engine, wires, chain, lights and mirrors. Also included are 5 texture sets....

For your demons - Blood Red

For your Ice Maidens - Cool Blue

For your goblins - Bogie Green

For your vampires - Black Beauty

For your Mummies - Moonlight Yellow

Plus retexturing is so easy even a muggle can do it - just change two maps and you`ll blazing down the Highway to Hell in seconds! Modelled on a variety of motorcycles the design is deliberately timeless allowing the motorcycle to be used outside the Halloween Holiday Season. Plus a version of the motorcycle without sidecar is also included.


This is the Poser Version
Additional Product Images:
Related Products:


Licencing Terms:


Standard store licence. A copy can be found here.

<! content stop>