! Start - grad > <! Stop - grad > <! Start - nav-3d > <! Stop - nav-3d > <! Start - nav-gallery > <! Stop - nav-gallery > <! Start - nav-about > <! Stop - nav-about > <! Start - nav-links > <! Stop - nav-links > <! Start - nav-contact > <! Stop - nav-contact > <! Start - newstuff > <! Stop - newstuff > <! Start - define carriage returns > <! Stop - define carriage returns > <! Start - text styles> <! Stop - text styles> <! Start - download buttons> <! Stop - download buttons> <! Start - large image tooltip> <! Stop - large image tooltip> <! Start - lightbox> <! Stop - lightbox> <! Start - notice 1 > <! Stop - notice 1 > <! Start - notice 2 > <! Stop - notice 2 > <! Start - notice 3 > <! Stop - notice 3 > <! Start - notice 4 > <! Stop - notice 4 > <! Start - notice 5 > <! Stop - notice 5 > <! Start - notice 6 > <! Stop - notice 6 >

<! Start - page header>

<! Stop - page header> <! Start - define main table >

<! Start - main nav cell >
<!- Start Nav-3d> <!- Stop Nav-3d> <!- Start-Nav - Gallery> <!- Stop-Nav - Gallery> <!- Start-Nav - about -links- contact>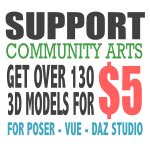 <!- Stop-Nav - about -links- contact> <! Stop - main nav cell >
<! Start - main spacer cell >
<! Stop - main spacer cell > <! Start - main content cell >
<! Start - category title > <! Stop - category title > <! Start - Object>

So why no updates and goodies for such a long time ?

The bad ...

For over a decade, often daily in 2019, our neighbourhood has suffered from the actions of one man. Including: Animal cruelty, threats, nasty notes referencing my deceased mum, unsavoury behavior outside women's windows, weapons offences and female sexual assault.

Ultimately culminating on Aug 3rd when he attempted to stab me. Then 8 days later rescuing him as the (slightly inaccurate) newspaper report shows. Earning him jail-time (4 months for assault & 3.5 years for arson) and a year of recovery for everyone else. [Click to read newspaper scan]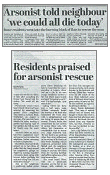 The good ...

21 Years. Sparkyworld in '99, Vanishing Point in 2004 and this site in 2009. That's how long I've been involved in the 3D World and even longer for real world art, much of it community related.

Pre lockdown being allowed by a major UK gallery to run 2 sessions at Chichester Cathedral for "outsider" artists. Plus after much scrounging, grant applications and amazing support from friends, very slowly creating a small workshop.

It's a working space for a variety of projects: Repairing stuff, making furniture for disabled friends and hedgehog-houses for older people. Even wooden motorcyles for dogs! Most recently a new work bench from mainly recycled stuff.
[Just click images to see more]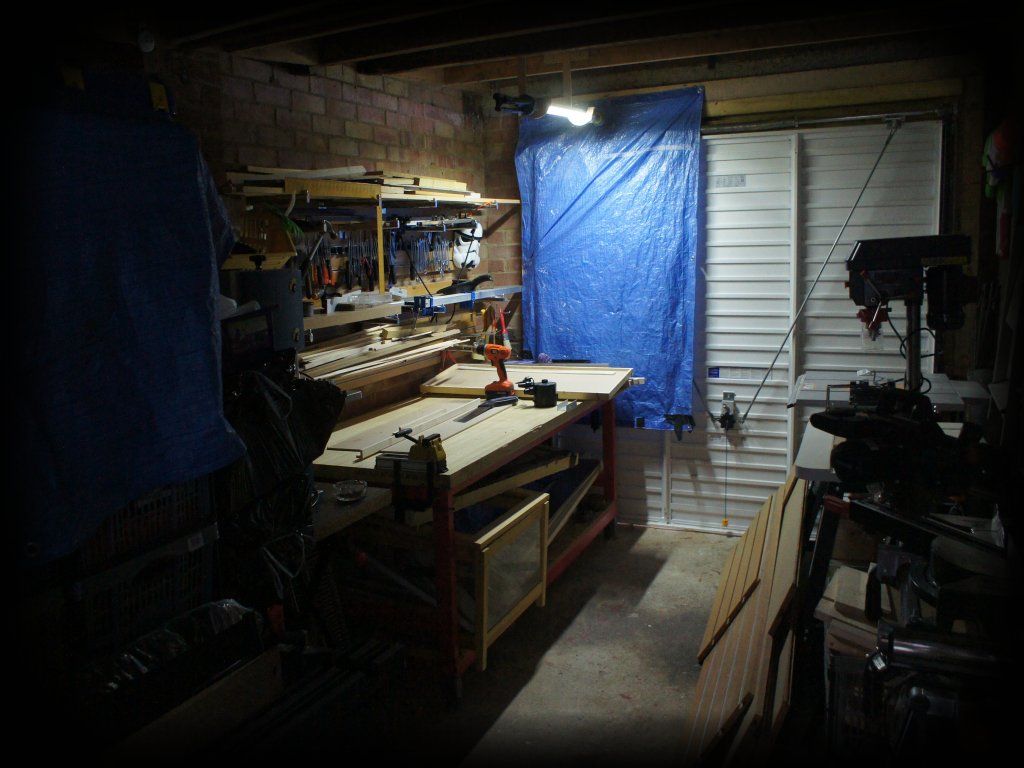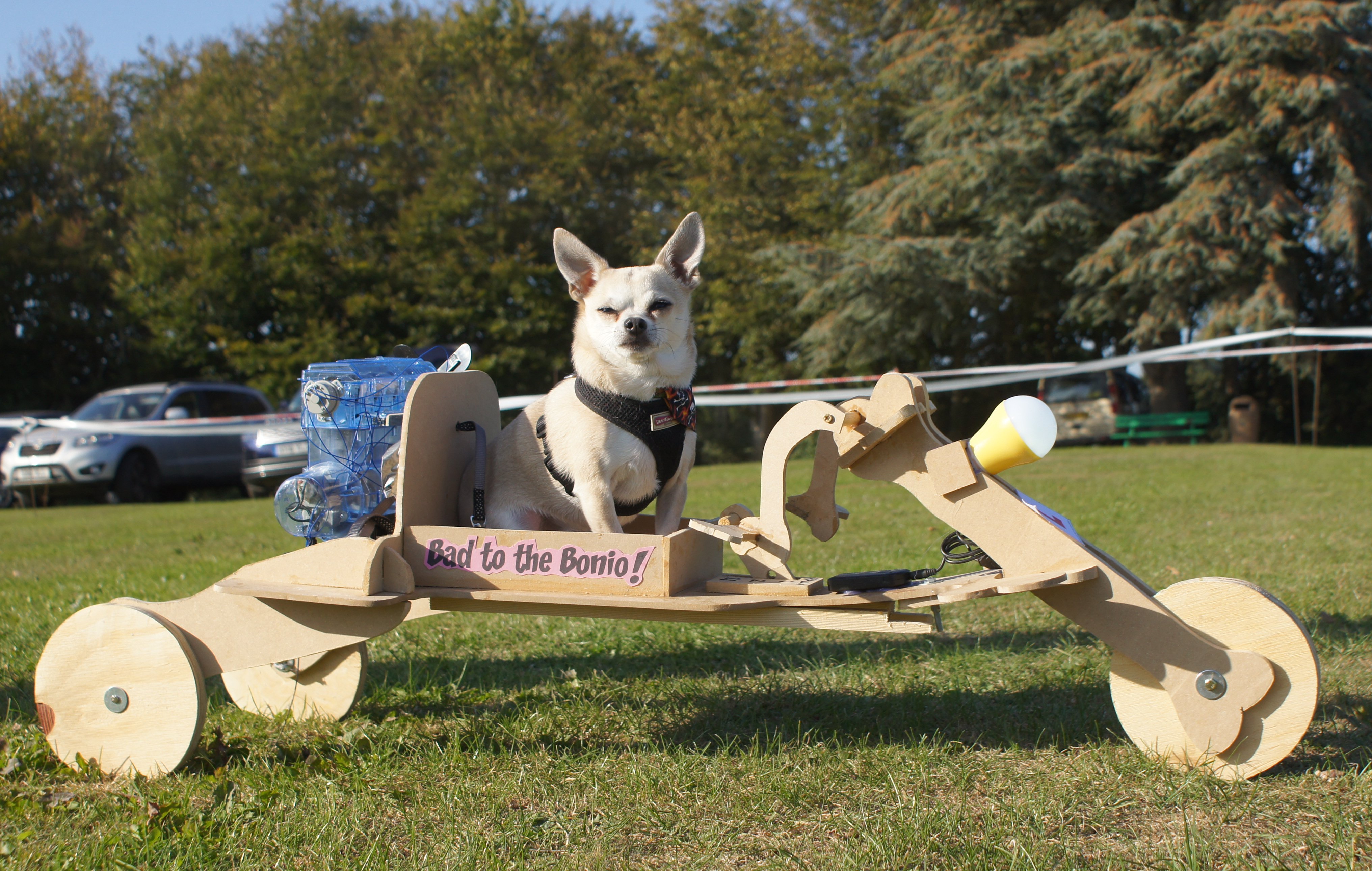 So what's coming up for free in 2020?
<! Start- Object>

<! Start - Object>
Sci-Fi Car
Poser/Studio Model

Video Tomb
Paper & Mesh

Make 3D Water/Mud
No 3D printer required

Card Printables
Models & Meshes
Sci-Fi Fighter 1
Poser/Studio Model

Sci-Fi Fighter 2
Poser/Studio Model

Sci-Fi Bike
Poser/Studio Model
No promises to when. Some stuff is complete, just needs to be zipped up.
Some stuff needs texturing, some stuff needs a bit more work and some stuff needs finding.
Oh and some missing freebies will be re-added to the site.
---
EU/GDPR Cookie and Privacy Policy: I don't set cookies, use trackers or store any personal data.
---
<! Stop- Object> <! start - other code in the main table can go here> <! stop - other code in the main table can go here> <! Stop - define main table >

<! Start - footer > <! Stop - footer >