<! Start - main nav cell >
<!- Start Nav-3d> <!- Stop Nav-3d> <!- Start-Nav - Gallery> <!- Stop-Nav - Gallery> <!- Start-Nav - about -links- contact>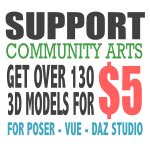 <!- Stop-Nav - about -links- contact> <! Stop - main nav cell >
<! Start - main spacer cell >
<! Stop - main spacer cell > <! Start - main content cell >
<! Start - category title > <! Stop - category title > <! Start - Object>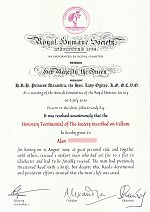 PoserDirect is very pleased to announce that our very own Mr Sparky has been awarded a Bravery Award by the Royal Humane Society.

The society states: ..."The testimonial on vellum is awarded where someone has put themselves in considerable danger to save, or attempt to save, someone else."

But what's even more amazing is these people chose to rescue the man, even after he'd bought hell to their neighbourhood for well over a decade,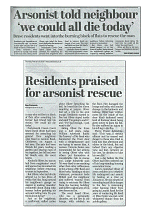 Which had included: threats, unsavoury behavior outside bedroom windows, nasty letters and attacks on women. Though hardest to deal with was the animal cruelty, including the deaths of two much loved cats and injuries to other peoples pets. Which culminated in the man trying to stab the Sparky with a 12in kitchen knife, then 8 days later arson.

Justice was finally served by two Crown Court Trials, where a 3.5 year sentence for arson, 4 months for assault & a 5 year restraining order where imposed. It was also revealed he'd got a long term restraining order for stalking and traumatising a woman.
<! Start- Object>

<! Start - Object>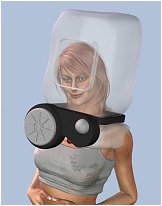 [Poser Render]

Rescue Respirator

While theres no doubt recent TV news images where shocking, I feel we should ignore all that political fighty stuff, and instead focus on the most important thing... just how sci-fi cool where those masks!!

Wouldn't you like one for your favourite characters? Just think of the scenes you could make, like Dawn in a shop making astronaut noises, so I made you all a freebie one...



[Click Here To Download]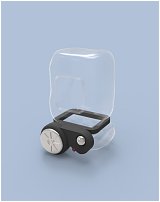 [Keyshot Render]
It's not quite like the real thing, those ones made by ILC Dover are way cooler, this model is just inspired by them. It comes as a .PP2 (Poser prop flavour) with external extra crunchy .OBJ, (983K zip file) and coloured in textures.

Plus, as with all my 3d stuff, it also works in Daz Studio, Vue, Max, Lightwave etc. It's also been released under Creative Commons (BY 4.0) so you can mod away with pleasure.
Poser/3d Freebies
The 1st one is new and perfect if you are stuck on a yet another lockdown.
The others have been re-added to the site after the 2020 re-design.

Workshop Project

The original intention behind this was to create a working space for developing projects. Ones that where often intended to cross over into the 3d world. Such as Pallant House Gallery's Art Groups, which used to be held at Chichester Cathedral. Where we where kindly allowed to run 2 free sessions for "outsider" artists.

But as "the bug" has maintained it's evil grip, it's also become a mini community hub as well as a workshop. From sharing food to making hedgehog-houses, planters for nurses and even wooden motorcycles for dogs! Photography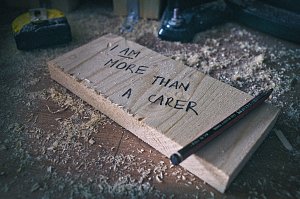 Obviously all the usual events have been cancelled, so the cameras haven't seen much daylight this year. But our Spark's was lucky enough to win 1st place in the 2020 Carers Support Photography Contest.

Carers Support (West Sussex) being a charity that provides non-financial assistance to many of the 89,000 Friends & Family Carers who live in W.Sussex.

Which is more than the UK government does.
So what's coming up for free in 2021?
<! Start- Object>

<! Start - Object>
Sci-Fi Car
Poser/Studio Model

Video Tomb
Paper & Mesh

Make 3D Water/Mud
No 3D printer required

Card Printables
Models & Meshes
Four Seasons Landscaping
Poser/Studio Model

Sci-Fi Fighter 1
Poser/Studio Model

Sci-Fi Fighter 2
Poser/Studio Model

Sci-Fi Bike
Poser/Studio Model
No promises to when. Some stuff is complete, just needs to be zipped up. Some stuff needs texturing, some stuff needs a bit more work and some stuff needs finding.

But if you're a 3d artist, don't panic, instead consider this...21 Years. Sparkyworld in '99, Vanishing Point in 2004 and this site in 2009. That's how long I've been involved in the 3D World.

So don't worry you've not been forgotten. It's just taking us longer than usual to do stuff.
---
EU/GDPR Cookie and Privacy Policy: I don't set cookies, use trackers or store any personal data.
---
<! Stop- Object> <! start - other code in the main table can go here> <! stop - other code in the main table can go here> <! Stop - define main table >

<! Start - footer >