! Start - grad > <! Stop - grad > <! Start - nav-home > <! Stop - nav-home > <! Start - nav-3d > <! Stop - nav-3d > <! Start - nav-gallery > <! Stop - nav-gallery > <! Start - nav-links > <! Stop - nav-links > <! Start - nav-contact > <! Stop - nav-contact > <! Start - define carriage returns > <! Stop - define carriage returns > <! Start - text styles> <! Stop - text styles>

<! Start - page header>

<! Stop - page header> <! Start - define main table >

<! Start - main nav cell >
<! Start - nav- home > <! Stop - nav- home > <!- Start Nav-3d> <!- Stop Nav-3d> <!- Start-Nav - Gallery> <!- Stop-Nav - Gallery> <!- Start-Nav - about -links- contact> About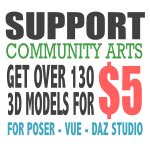 <!- Stop-Nav - about -links- contact> <! Stop - main nav cell >
<! Start - main spacer cell >
<! Stop - main spacer cell > <! Start - main content cell >




---
<! Start - category title > <! Start - Object> 2019: The Redux...
Realising I'd made a mistake. I decided I wanted a site that convergences traditional and virtual media, with an emphasis on celebrating the silly and the stupid. Robot Santaís and splurge guns, not corporate BS.

For the many artists who want something unique or fun, like their own creations. I also wanted a site that does good in both the real and 3D worlds. Including community art workshops and recently the creation of a small workshop which help others by repairing, recycling or making stuff.


---

2018: Life turned brown, within 6 weeks...
One close family member died.
One friend tried to remove themselves from humanity.
One jerk kept trying to remove us from humanity.
So I decided to close the site.


---

2008: With support from the University of Chichester, Sussex Enterprise, Enham Trust, Leonard Cheshire and the Lets Do Business GroupÖ. PoserDirect (and event photography) went live.


---

2004: With John & Barry (as leads) helping to co-found Vanishing Point.


---

90ís: Running along side web design & IT tech (with shop) academia started.
Anything from C&G Photography, a few BETCís through to degree level Computing. In '99: Sparkyworld (3D freebie site) was created.


---

80ís: "Proper" jobs like Chicory Sh*t Cleaner, Builders Labourer, Farm Worker.
Which came second to stuff like being a Graphic Designer & Arts & Craft Worker.


---

60ís & 70ís: All things Gerry Anderson, Corgi, Dinky, Airfix, Trek, Dr Who, & Star Wars Action Figures. Cardboard & Crayons.


---

Once upon a time, on a dark and stormy night, it all started in this 17th century cottage...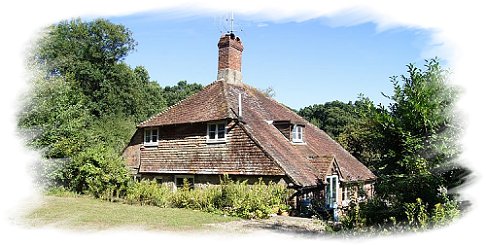 <! Stop- Object> <! start - other code in the main table can go here> <! stop - other code in the main table can go here> <! Stop - define main table > <! Start - footer > <! Stop - footer >