! Start - grad > <! Stop - grad > <! Start - nav-home > <! Stop - nav-home > <! Start - nav-3d > <! Stop - nav-3d > <! Start - nav-gallery > <! Stop - nav-gallery > <! Start - nav-about > <! Stop - nav-about > <! Start - nav-links > <! Stop - nav-links > <! Start - nav-contact > <! Stop - nav-contact > <! Start - define carriage returns > <! Stop - define carriage returns > <! Start - text styles> <! Stop - text styles> <! Start - download buttons> <! Stop - download buttons> <! Start - large image tooltip> <! Stop - large image tooltip> <! Start - lightbox> <! Stop - lightbox>

<! Start - page header>

<! Stop - page header> <! Start - define main table >

<! Start - main nav cell >
<! Start - nav- home > <! Stop - nav- home > <!- Start Nav-3d> <!- Stop Nav-3d> <!- Start-Nav - Gallery> <!- Stop-Nav - Gallery> <!- Start-Nav - about -links- contact>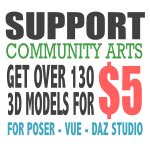 <! Stop - main nav cell >
<! Start - main spacer cell >
<! Stop - main spacer cell > <! Start - main content cell >
<! Start - category title >

3D Freebies : Product Addons





---
All models are in Poser format (with external .OBJ's) and bitmap (.JPG) based textures.
They can be used within Poser, Studio, Vue or any software - ie: Max, Zbrush, Lightwave etc - that can import .OBJ.s.
All .zip files have paths for easy installation and a readme file with full instructions and useage.
---
<! Stop - category title > <! Start - Object>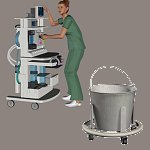 Operating Theatre Freebies
This is a free addon pack for MrSparky's Operating Theatre.
It contains an amazingly detailed kickbucket made by Kastaway, 7 poses by Stefani21ga and a link to some Daz Studio only poses by Norse Graphics. Standalone Freebie- the operating theatre is NOT needed to use this.
---
<! Stop- Object> <! Start - Object>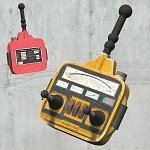 Dino Truck Addons
This item is a free addon pack for MrSparky's Dino Truck.
It contains a Remote Control Unit (in 4 colour schemes), a large selection of ladders, 2 sets of daz studio MAT pose files that gives the model a better look in daz studio. Plus some M3 driver poses.
---
<! Stop- Object> <! Start - Object>

City Ruins Addon #1
Contains high-res maps for the city ruins product. Product is required to use this Freebie
---
<! Stop- Object> <! Start - Object>

City Ruins Addon #2 This is a new update, a minor 28k zip which fixes some small path issues which might the useage of the product in older versions of Poser/Studio. It now contains the hires .pp2 files and better installation instructions. Product is required to use this Freebie

<! Stop- Object> <! Stop - define main table >

<! Start - footer > <! Stop - footer >