<! Start - main nav cell >
<!- Start Nav-3d> <!- Stop Nav-3d> <!- Start-Nav - Gallery> <!- Stop-Nav - Gallery> <!- Start-Nav - about -links- contact>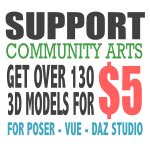 <!- Stop-Nav - about -links- contact> <! Stop - main nav cell >
<! Start - main spacer cell >
<! Stop - main spacer cell > <! Start - main content cell >
<! Start - category title > <! Stop - category title > <! Start - Object>

So why no updates for over a year ?

The bad ...

For over a decade, our small real world community has suffered from the actions of one man. From: Animal cruelty, constant offensive threats and notes, unsavoury behavior outside women's windows, intimidation, weapons offences to female sexual assault.

By January 2019, incidents started happening near daily. Especially at night, making nice things like relaunching this site almost impossible. Ultimately culminating in August, first with an assault, an attempted stabbing. Then 8 days later,

As the slightly inaccurate newspaper report (for example: never best friends) shows, he set fire to his apartment, while he was still inside it. An action that nearly led to 14 people losing their homes.

Resulting in the emergency services and residents, including myself, having to rescue him. For which he was sentenced to 4 months (assault) and 3.5 years in jail (Arson).




Click to read newspaper scan
---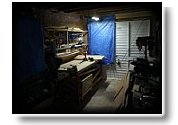 Click for larger image
The good ...

21 Years. Starting from Poser 2, creating Sparkyworld in '99, helping to create Vanishing Point in 2004 and this site in 2009. That's how long I've been involved in the 3D World and even longer for real world art, much of it community related.

Most recent was being allowed by a major UK gallery to run 2 sessions at Chichester Cathedral for "outsider" artists. But also, after much scrounging, grant applications and amazing support from friends, very slowly creating a small workshop.


It's a working space for a variety of projects: Repairing stuff, from bicycles to tables. Making furniture for disabled friends and hedgehog-houses for older people. Experimenting with new workshop ideas. Even wooden motorcyles for dogs!

It's something that's become especially important as the planet fights this beastly bug. Of course using social distancing, it's now a space for people to quickly say hello, which in turn reduces isolation. Plus it's a hub to exchange things, such as food and basics. Or to lend tools, because getting small repairs done is near impossible.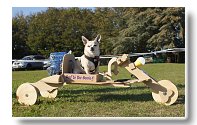 Click for larger image
---
<! Start- Object>

So what's coming up for free in 2020?

<! Start - Object>
Print a 3D Gargoyle Without a 3D printer

Video Tomb
Paper & Mesh

Make 3D Water/Mud
No 3D printer required

Card Printables
Models & Meshes
Sci-Fi Car
Poser/Studio Model

Sci-Fi Fighter 1
Poser/Studio Model

Sci-Fi Fighter 2
Poser/Studio Model

Sci-Fi Bike
Poser/Studio Model

No promises to when. Some stuff is complete, just needs to be zipped up.
Some stuff needs texturing, some stuff needs a bit more work and some stuff needs finding.
Oh and some missing freebies will be re-added to the site.


<! Start- Object>

So what's been completed ?

<! Start - Object>
If you ask any creator they'll tell you dragging out & setting up large tools everytime they are needed is an time consuming annoyance. One that can take away a good 35 minutes from bodging something together.

You could employ your creative thinking skills and setup a drill press in your kitchen. But your better 1/2 will usually discover fun new ways of inserting a 3/4in chuck and bit.

So when your're sitting in the ER, awaiting bit removal, and torturing yourself with youtube DIY videos. Usually of fancy contraptions that other creators have in their unnaturally clean workshops. You'll think one day I'll make one, but you know that day will never happen.

Then this darn bug stuff arrived. So I figured I could sit indoors and debate the merits of TV cooking shows, while wondering if shops will ever sell chocolate again. Or....
---
EU/GDPR Cookie and Privacy Policy: I don't set cookies, use trackers or store any personal data.
---
<! Stop- Object> <! start - other code in the main table can go here> <! stop - other code in the main table can go here> <! Stop - define main table >

<! Start - footer >